We can't wait to see you!
We are looking forward to welcoming you back to Lion Walk!
Lion Walk is soon to be reopening, with most of our retailers opening on the 12th of April. Below you can find all the stores reopening times.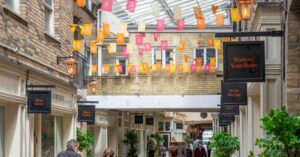 Follow us online on Facebook and Instagram for any daily updates and inspiration to keep you motivated over the next couple of weeks!
Stores

Opening Times

River Island

Check directly with the store

I Store

Check directly with the store

O2 Telefonica

Check directly with the store

Primark

Check directly with the store

The Perfume Shop

Check directly with the store

Lashious

Check directly with the store

Muffin Break

Mon-Sat 7:30am – 6:00pm
Sun 8:30am – 5:00pm

Boots

Mon-Sat 8:30am–6:00pm
Sun 10:30am–4:30pm

Holland and Barrett

Mon-Sat 9:30am–5:30pm

Sun 10:30am–4:30pm

M&S

Mon-Fri 8.30am – 6:00pm
Sat 8.00am-6:00pm
Sun 10.30am – 4.30pm

WHSmith / Post office

Mon-Sat 8:30am – 5:30pm

Timpsons

Check directly with the store

Vision Express

Mon-Sat 9:00am–5:30pm
Sun 10:00am–4:00pm

The Body Shop

Check directly with the store

Card Factory

Check directly with the store

Victoria Jewellers

Check directly with the store

Clintons

Check directly with the store

Costa

Mon-Sun 8:00am–6:00pm

EE

Check directly with the store

Hays Travel

Check directly with the store

New Look

Check directly with the store

Snappy Snaps

Check directly with the store

Three Store

Check directly with the store

Viva Phones

Check directly with the store

Vodafone

Check directly with the store

Potato Hut

Check directly with the store