Red Lion Yard
Red Lion Yard is nestled between Colchester's High Street and Lion Walk Shopping Centre, offering a range of independent shops, delis and hairdressers.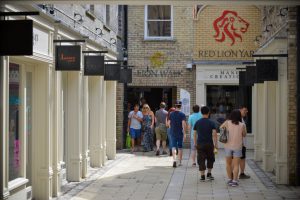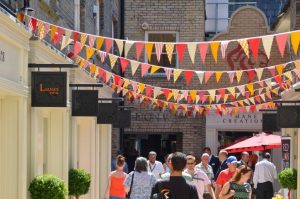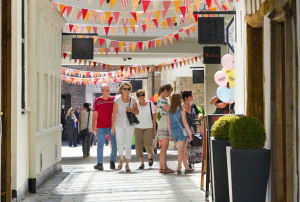 The historic Yard, which is also home to the Grade I listed Red Lion Hotel, has undergone an exciting revitalisation project designed to give it a new lease of life as a boutique shopping & cafe destination. The work has included the installation of attractive new shop fronts, painting and redecoration and improved lighting and signage.
Some of the smaller units have be combined to create larger boutiques and the floor has been repaved with traditional York stone. The listed woodwork on the underside of the Red Lion Hotel entrance to Red Lion Yard has been refurbished and restored.