Top 10 Father's Day Cards
Every Dad is unique, but there is a certain essence that comes with fatherhood that transcends all. Punderful yet cringe-worthy jokes, embarrassing stories you thought you'd turned into repressed memories, or an emergency speed-dial that encompasses every service from plumbing to taxiing to amateur therapy. Whatever comes to mind when you think of your Dad, celebrate this Father's Day with a card that shows your appreciation for everything he brings to your life.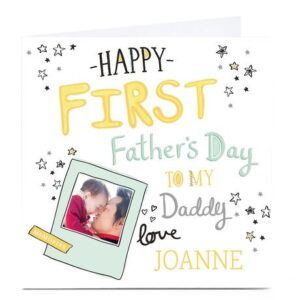 First time Father's Day card from Cardfactory 
Cardfactory has created the perfect personalised first Father's Day celebratory card for all those first-time daddies.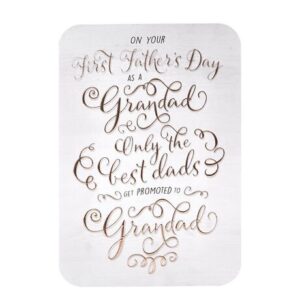 Cardfactory upgraded to Grandfather card 
This is the perfect card for those dads that got promoted to granddad.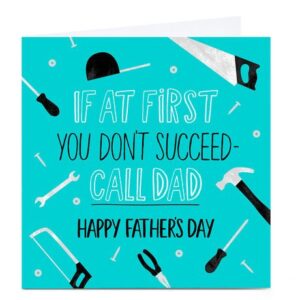 Cardfactory Fathers fix everything card 
For those dads who are your go-to man if you need help with anything
and everything
.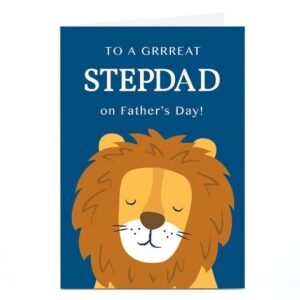 Cardfactory celebrating those great step-dads
This is for those grrreat stepdads in the world!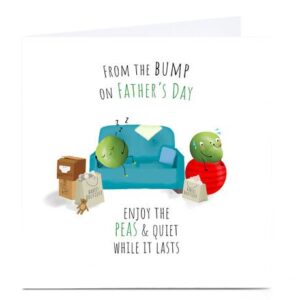 Cardfactory soon to be a father, Father's Day card
Cardfactory telling those that are expecting what to expect!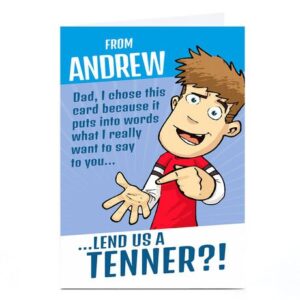 Cardfactory lend us a tenner card 
This heart filled Father's Day card is truly packed with emotions and intentions… of getting a tenner.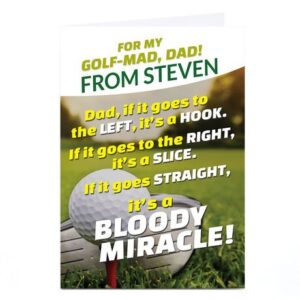 For those golf-loving dads, please pay attention to this very informative Father's Day card.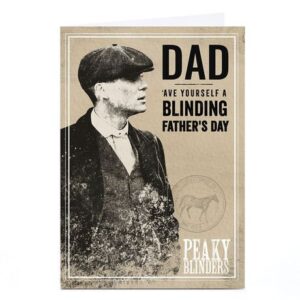 Cardfactory Peaky Blinders Father's Day card 
Calling all our Peaky Blinders fans: by order of the Peaky Blinders you must have a top-notch day!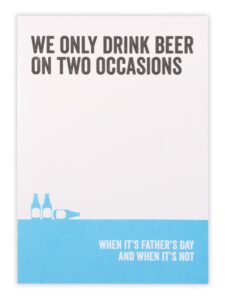 Clintons Father's Day Bottles of Beer card 
Cheers to the fathers that drink beer all year round!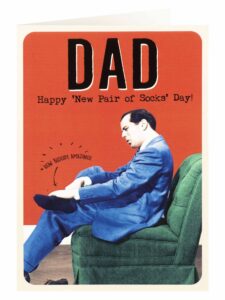 Clintons Happy new pair of socks day
That classic pair of socks combo sort of card that just says it how it is.