Red Lion Yard's 'Colchester' mural by Tom Knight
On Friday 4th February, we celebrated the completion and officially unveiled the 'Colchester' mural, created by local artist and children's book illustrator Tom Knight. If you've passed through Red Lion Yard recently, you might have also noticed an explanatory plaque within the tunnel, connected to the mural, which gives context to the historical references, figures and key landmarks.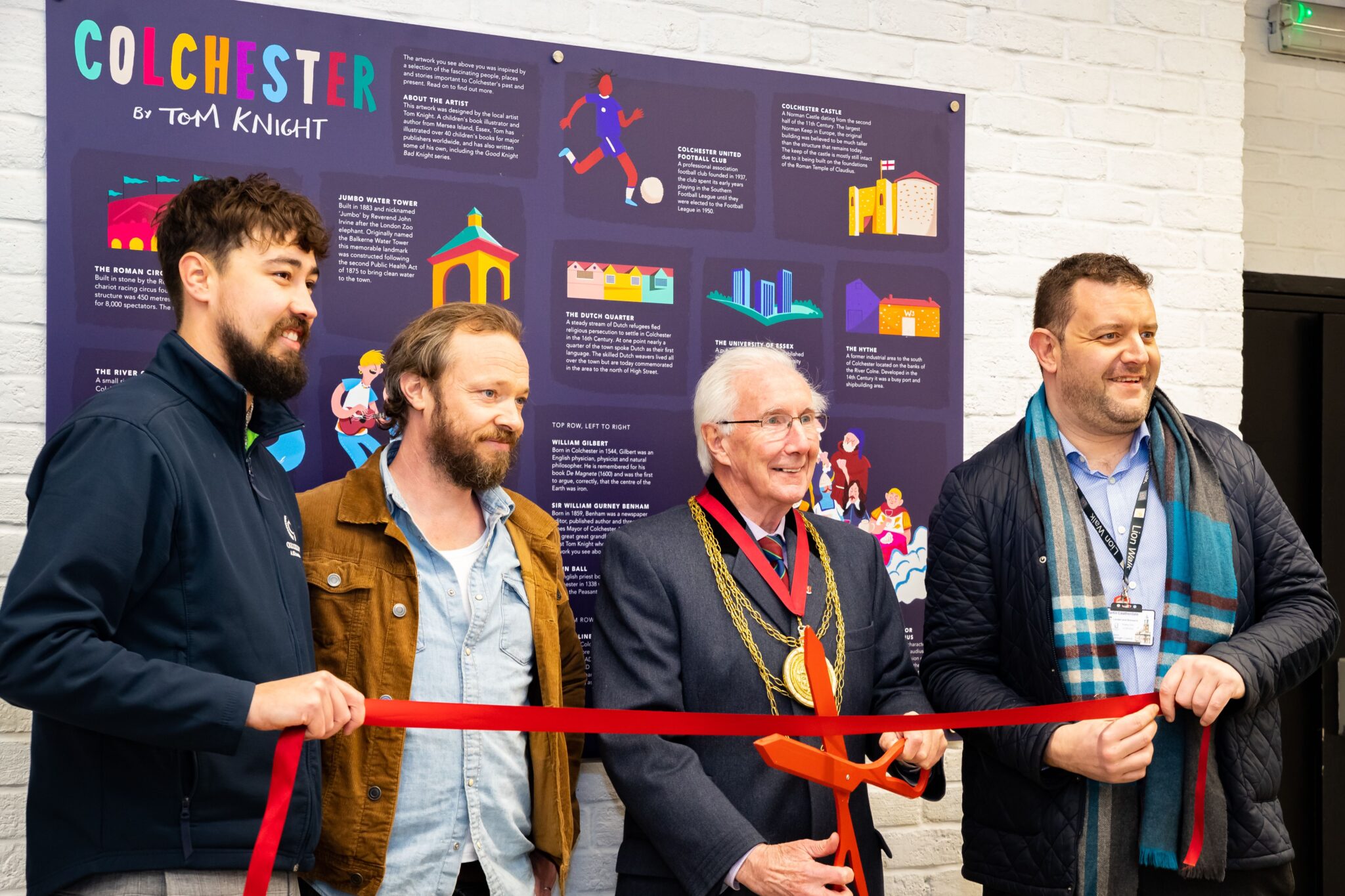 Tom explains that his design for Lion Walk is "primarily intended to create a feeling of joy and optimism. It's an expression of hope and looking to the future whilst leaning on the strong bedrock of our heritage and important historical context."
The references to Ancient Rome highlight Colchester's status as the first city and capital of Roman Britain, as well as other landmarks such as Jumbo (the water tower), Essex University and the Dutch quarter. There are also some famous Colchesterians in the crowd, including William Gilbert (16th century physician and physicist), John Wilbye (17th century composer), Damon Albarn, and Graham Coxon from Blur (Colchester's most successful band). Those with the keenest eyes will notice a lion, representing Lion Walk and a nod to Colchester Zoo.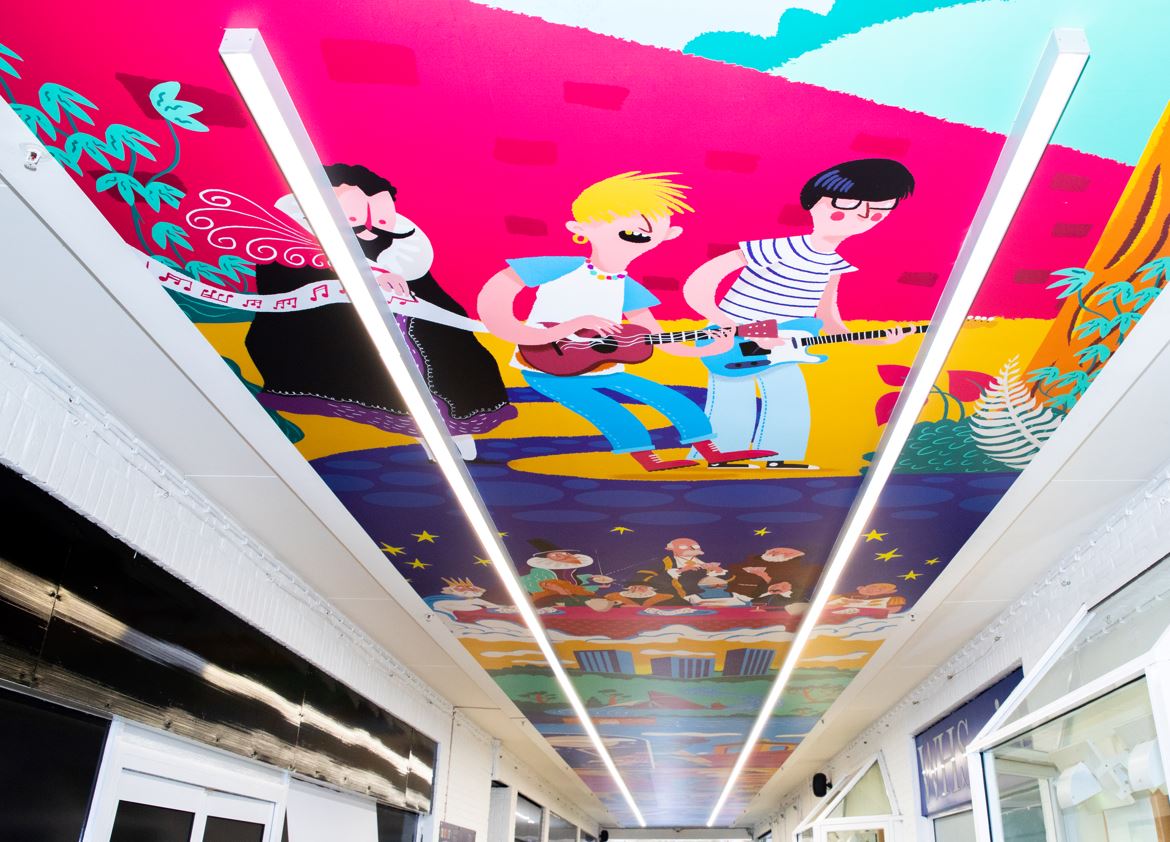 To read more about the history of the mural, head down to the tunnel located in Lion Walk Shopping Centre, connecting Red Lion Yard to Lion Walk!