Muffin Break opens at Lion Walk Shopping Centre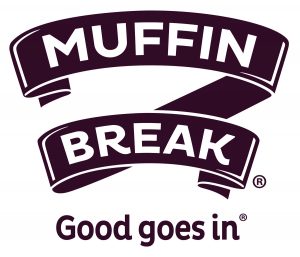 Muffin Break the popular café bakery, renowned for freshly baked goods and great coffee has opened its first store in Colchester at Lion Walk Shopping Centre. The new venture has created 15 part- and full-time opportunities for the town.
Muffin Break is located in a large unit beside the Library and Holland & Barrett. To celebrate the opening, the first 50 lucky customers through the door received a golden voucher. This contained a free freshly made item from the menu, such as a coffee, muffin or flatbread, so customers could sample some of the brand's favourites. The Muffin Man mascot was also in the centre handing out balloons to entertain the youngsters.
Martin Leatherdale, centre manager at Lion Walk Shopping Centre said: "We're delighted to have Muffin Break joining us at the centre. They're a popular brand and I've no doubt they will be a huge success with our customers, as well as a positive asset for the centre, encouraging people to come and visit."
Muffin Break's stores and menu utilise seasonal produce with their onsite kitchens providing freshly baked goods daily, whilst catering to a range of dietary needs including gluten-free, dairy-free, Vegan and light options.
Joshua Nixon, Head of Estates at Muffin Break said: "Colchester has been a target town for many years, and we are excited to open our first Muffin Break in the town in a beautiful corner unit at the entrance to Lion Walk Shopping centre. We believe that there is a real gap in the market here for a high-quality coffee offer and we are looking forward to showcasing our new vegan and breakfast offering. Lion Walk Shopping Centre boasts the strongest footfall in the town and Muffin Break will a great addition to an already strong tenant mix.
Colchester will be our third new store opening this month, following Hastings and Poole and we are pleased to still be on an expansion drive despite the challenging retail market. Demand from Landlords and franchisees for new stores remains strong and we have a busy pipeline ahead in the run up to Christmas."