Mother's Day Gift Guide
The gift guide on how to spoil your mum this Mother's Day is here! Lion Walk has done all of the hard work or you, compiling a list of dreamy Mother's Day presents no matter her style, age, interests… Or your budget! So, let's get started.
Thorntons
Pass the love on with a sweet little indulgence that shows your mum just how much you really care with this customisable Milk Chocolate Heart Plaque from Thorntons (£8.00).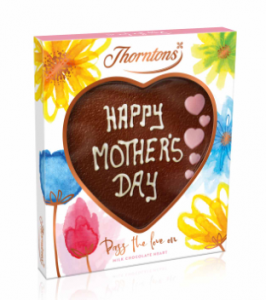 Abode
The perfect partner to chocolate? Bubbly, of course! The Pink Prosecco Candle from Abode is elegant and vivacious, it's designed to create an energising and uplifting experience, something your mum will love! (£18.00).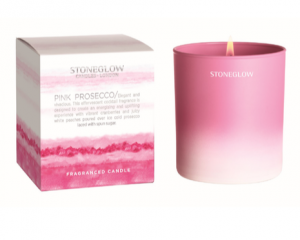 Boots
Whether your mum is a beauty buff, or simply loves experimenting with the latest trends, Boots has the most show-stopping makeup palettes at the ready.

Card Factory
Add a thoughtful touch with the Card Factory! For example, this bright and beautiful Wonderful Mum card from the Card Factory's Platinum range for a mum who means the world (£1.99).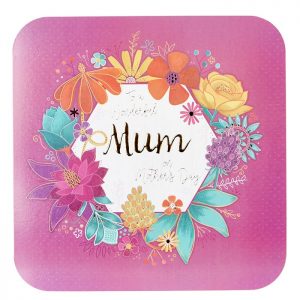 Lashious Beauty
Treat your mum to some glam with a manicure! Lashious Beauty has a range of expert nail treatments from £10.00-£35.00.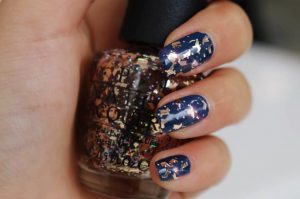 Maison White
Is your mum obsessed with her precious pooch? This Yellow Labrador Milliners Dog Cushion from Maison White will melt her heart! (£54.95).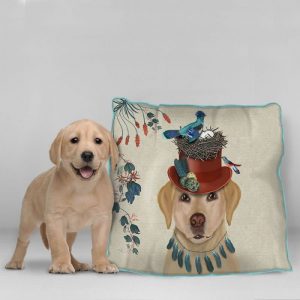 Holland & Barrett
Make mum feel beautiful with the Burt's Bees earth friendly, natural lipstick at Holland & Barrett! With 8 striking shades, she'll be spoilt for choice (£9.99).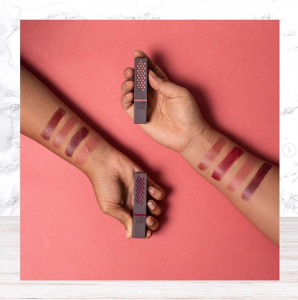 Minnie's Boutique
Give the boss lady some relaxation time with Minnie's Boutique "This is My Day Off" Sweatshirt, new to the My Nelly collection (£30.00).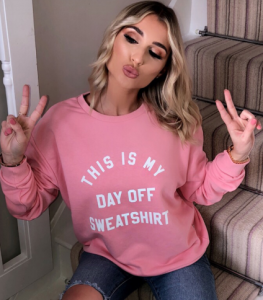 New Look
It's all in the detail… Spoil your mum with these soft open-toe finish Black Suedette Bow Back Stilettos (£22.99).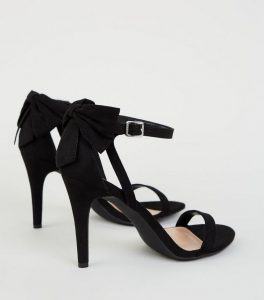 The Perfume Shop
A personal treat to a loved one makes for the perfect bespoke gift. Gift your mum her favourite scent with The Pefume Shop's range of gift sets; including the Alien Refillable 30ml au de parfum set from Mugler (£42.99), the Daisy eau de toilette gift set – 50ml from Marc Jacobs (£57.00), and many more.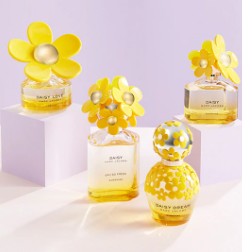 Victoria's Jewellers
Did you know that every product in Victoria's Jewellers is now HALF PRICE?! Your mum deserves some luxurious, classic jewellery, and you can shop for less!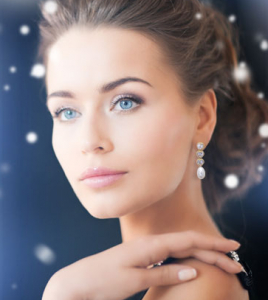 Marks & Spencer
Does your mum have a sweet spot for gin? This Keepr's dry London gin infused with Cotswold honey is the perfect gift to be enjoyed for any occasion (£20.00).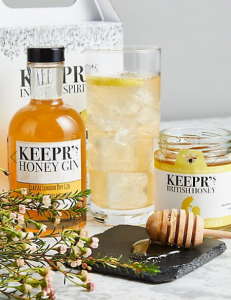 Let mum know that she means the world to you, your own way. We'd love to hear if we inspired your gift buying this year!
Like our social media pages here…