Mother's Day Gift Guide
From beautiful blooms to fabulous fragrances, Mother's Day is the perfect opportunity to treat your mum to something wonderful. While it's probably going to look a bit different this year, you can still make it a day to remember. We've put together this gift guide to help you find the perfect present this Mother's Day.
Glowing British Rose Little Gift Box
Take skin to the English countryside with the refreshingly floral surprises packed inside the Glowing British Rose Little Gift Box.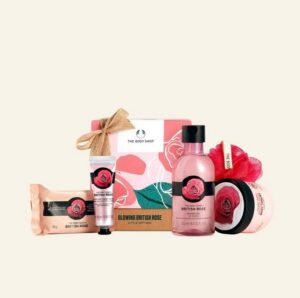 View product on The Body Shop website
Mixed Brownies
Treat your loved ones to the ultimate brownie experience. Flavours include Classic Sea Salt,
Salted Caramel, Lotus Biscoff and Raspberry Pistachio.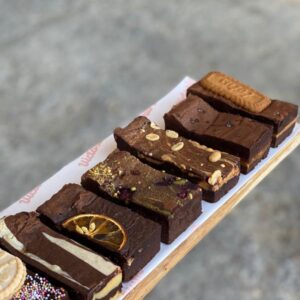 View product on the Victoria Yum website
Lovely Mum Bouquet
Who doesn't love flowers? Keep things simple with one of the best Mother's Day gifts around. M&S' Lovely Mum Bouquet features pink alstroemeria and antirrhinum which symbolise cheerfulness along with white roses which are associated with joy and beauty.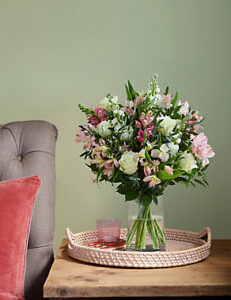 View product on the M&S website
Dandelion Fairy Mother's Day Card
Let them know just how much they mean to you with a thoughtful Mother's Day card.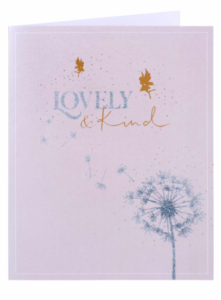 View Mother's Day cards on the Clintons website
Photo Upload Cushion – A Big Hug
Show your love this Mother's Day with the uplifting Big Hug cushion from The Card Factory. The perfect gift for sharing memories.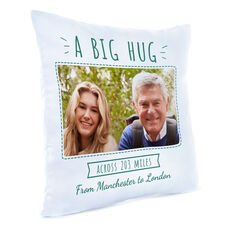 View item on The Card Factory website
JOY by Dior
Treat her to something sweet. JOY by Dior is soft and bursting with Roses, Jasmine and Ylang-Ylang.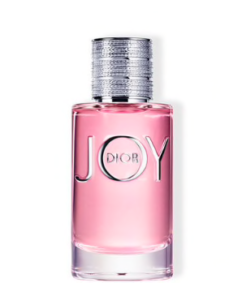 View product on The Perfume Shop website
VitaSkin Vitamin C Skincare Gift Set
Packed with gorgeous goodies, the VitaSkin Vitamin C Skincare Gift Set is the ultimate pampering package.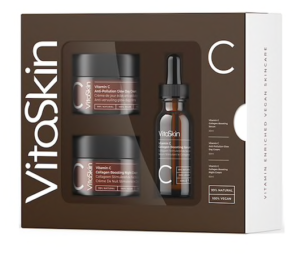 View product on the Holland and Barrett website