Join us on Friday 3rd June for our exciting Jubilee street party. Like the rest of the nation, we're bringing out the bunting in celebration of Queen Elizabeth II's 70th year on the throne. The year 2022 marks 70 years since Her Majesty took over from her father and the Jubilee celebrates all the great work that she has done for our country in that time.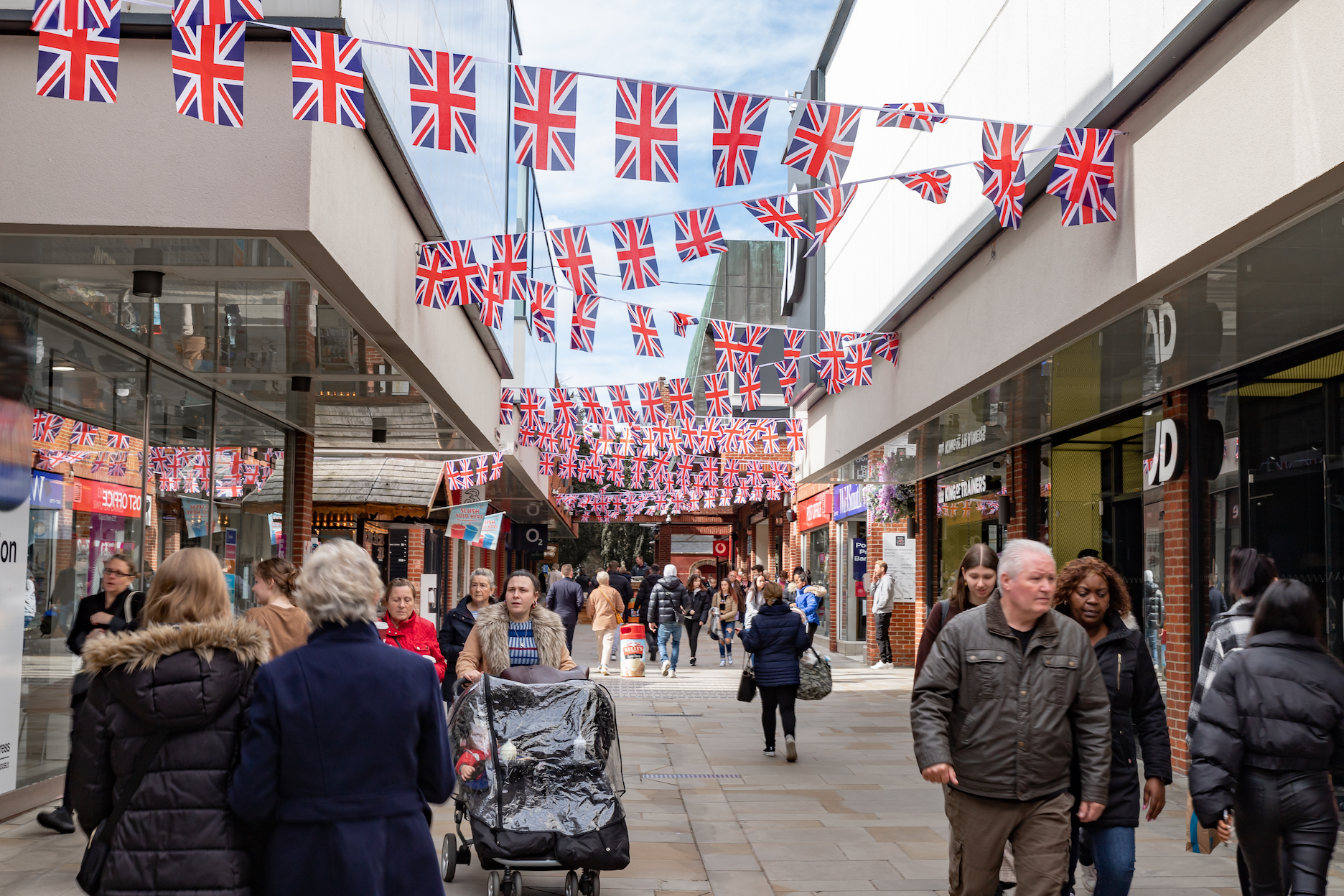 What's On
Lion Walk is celebrating the event with our independent retailers at Red Lion Yard. We'll be offering a range of food and drinks for you to enjoy along with some other exciting additions…
Enjoy live music and DJs from Actual Radio or be amazed by our magicians, balloon makers and acrobat artists. You may even spot some peculiar outfits from different eras of Queen Elizabeth's long reign – join in the fun or snap a picture. There's guaranteed to be something for everyone.
Why not come along and join the festivities on Friday 3rd June between 12pm and 4pm? We look forward to seeing you there.
Can't make it?
If you're unable to attend on the day, you can still visit our exclusive Replica Crown Jewels Exhibition, on display until 27th May.