Get ready for the enchanting LION WALK'S GINGERBREAD CHRISTMAS! Join us at The Courtyard for a truly magical Christmas experience. Discover the wonder of Santa's Grotto, enjoy late-night shopping, explore the festive markets, and savour various delicious treats.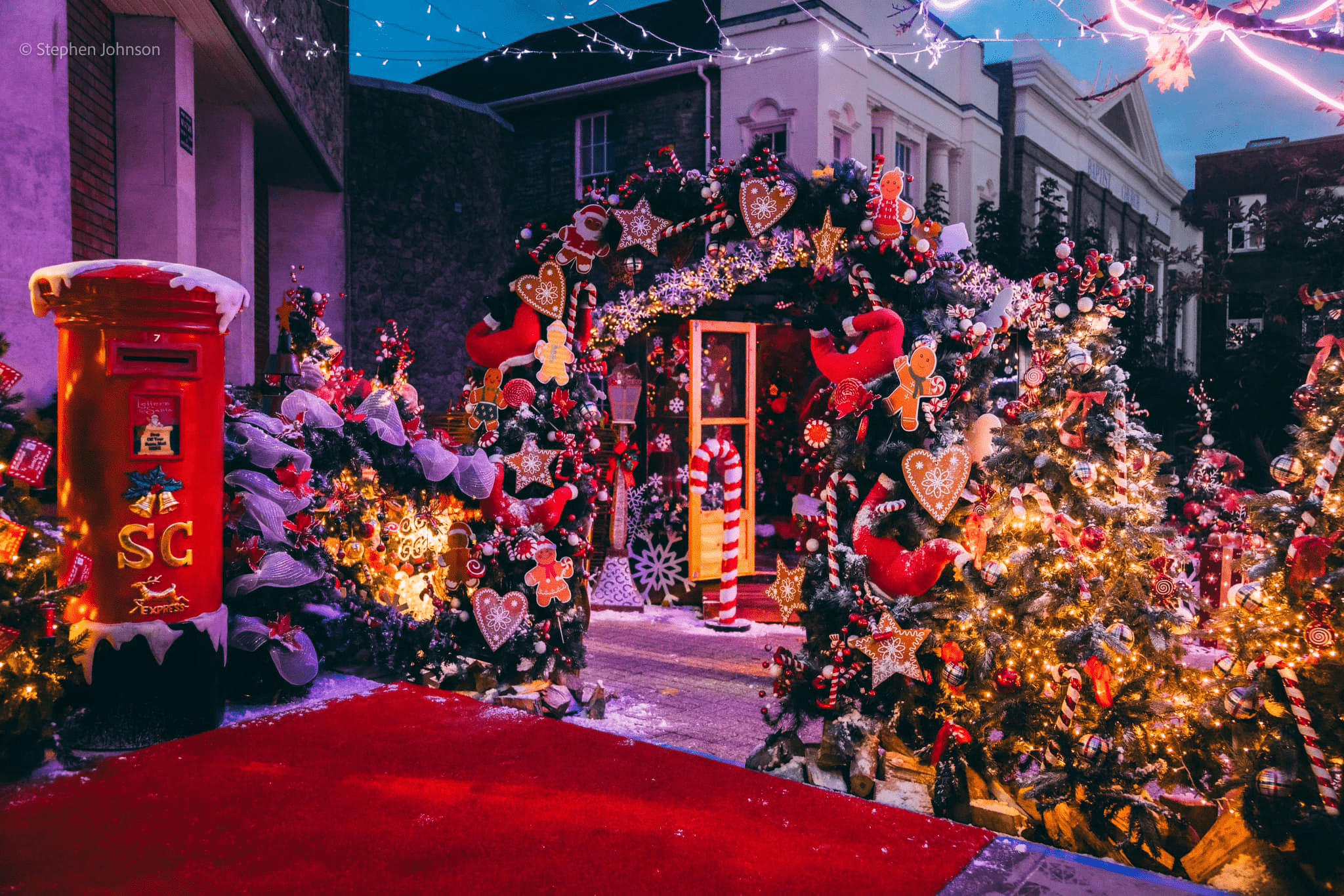 Live Comedy In The Igloo
Live Comedy In The Igloo
Friday, 24th November
Join us at IGLOO for an evening of comedy and cuisine. Lenny Sherman, Tasha Cluskey, Harry Pettitt, and James Beatty deliver a night of laughter complemented by a select glass of mulled wine, prosecco, warm cider, or a soft drink, and a savoury Greek Box from The Greek's Kitchen. Experience the convergence of top-tier entertainment and fine dining, all within the comfort of Colchester's premier pop-up venue. For an unforgettable comedy experience, book your tickets now and enjoy an evening where humuor and taste are perfectly paired.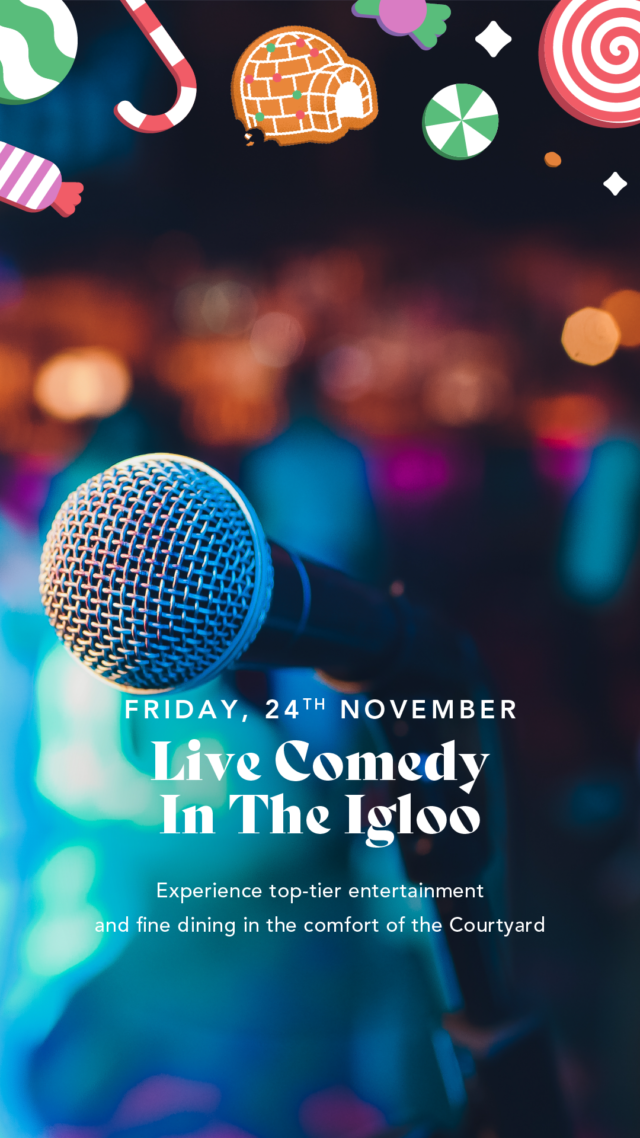 Christmas Fashion Show
Christmas Fashion Show
Sunday, 26th November
Danielle Styles Christmas Fashion Show brings the cat-walk to Lion Walk -with give aways and more.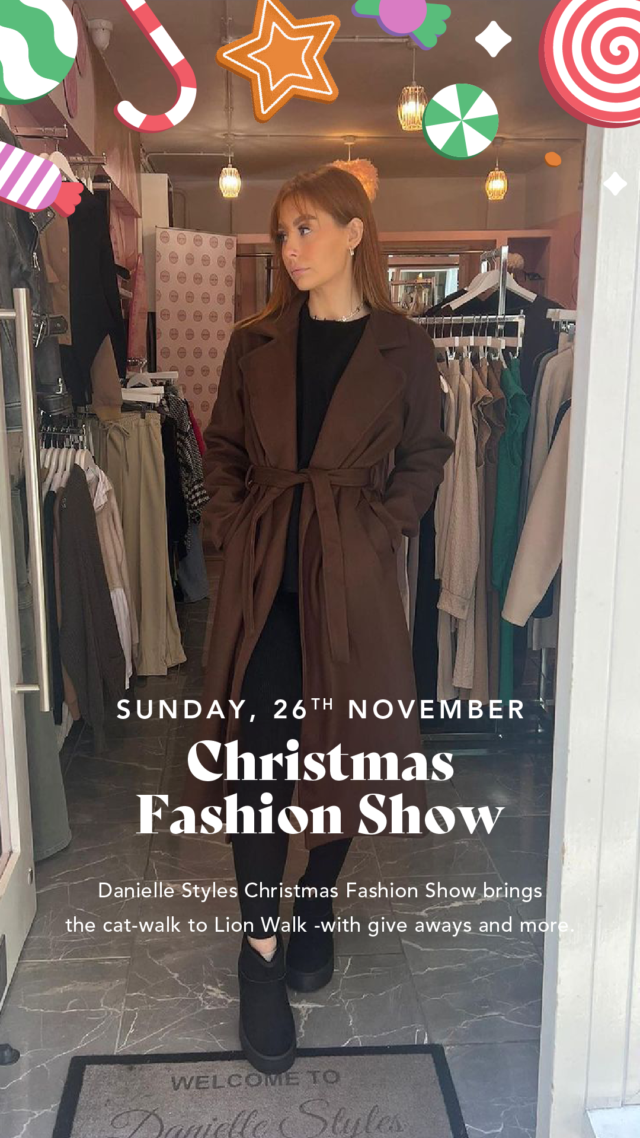 Soul Palm
Soul Palm
Thursday, 30th November
Jazz sensation Soul Palm are back for another live performance.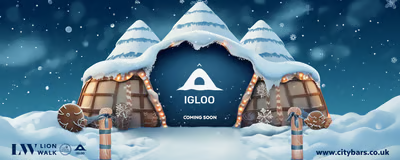 Jupiter Ray
Jupiter Ray
Friday, 1st December
Jupiter Ray are making an appearance on the Igloo stage for night of festive music.
DJ Darryl Wright
DJ Darryl Wright
Saturday, 2nd December
Electronic music and smooth house grooves with a sought after local DJ.
FREE EVENT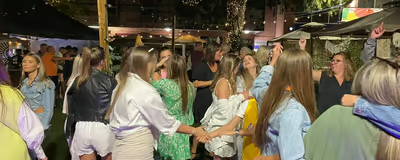 First Thursdays: Laura Wyatt
First Thursdays: Laura Wyatt
Thursday, 2nd December
Laura Wyatt is a stand-out local artist who's live voice sounds just like her recordings.
FREE EVENT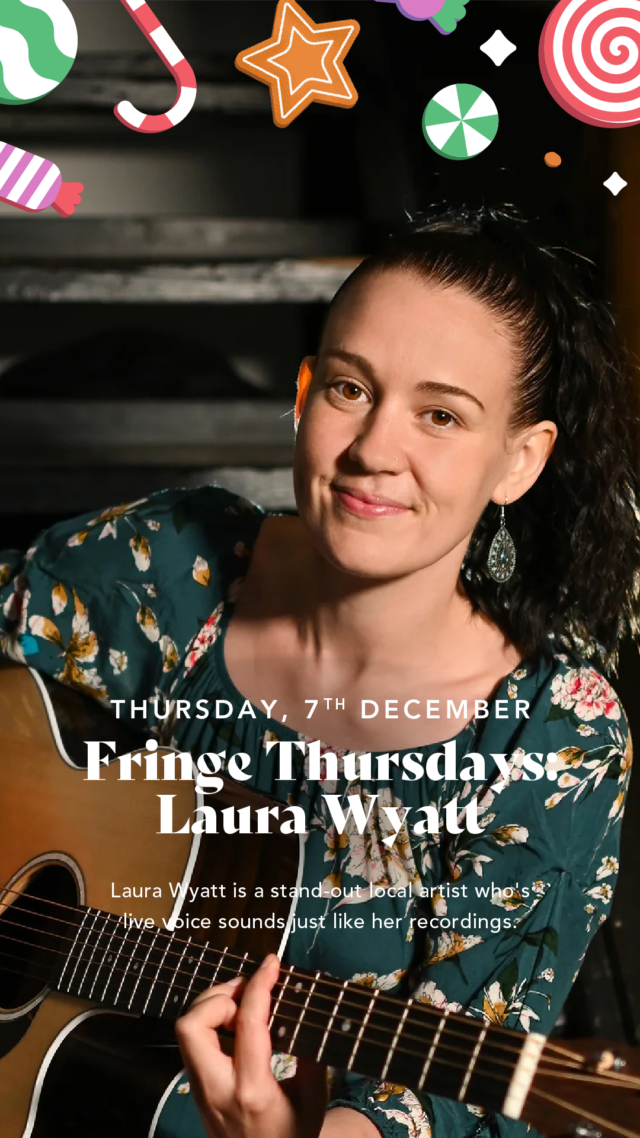 Mamma Mia
Mamma Mia
Friday, 8th December
Our Mamma Mia christmas special is now live for bookings.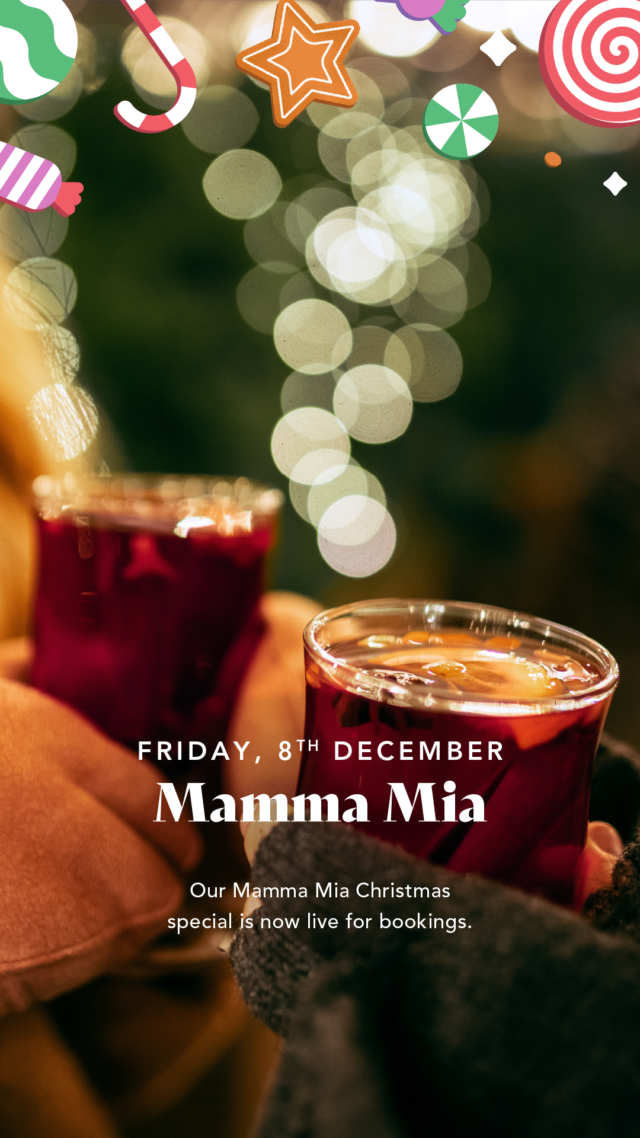 Yazmin Wood
Yazmin Wood
Saturday, 9th December
Yazmin Wood never disappoints. Her smooth style always gets the crowd moving.
FREE EVENT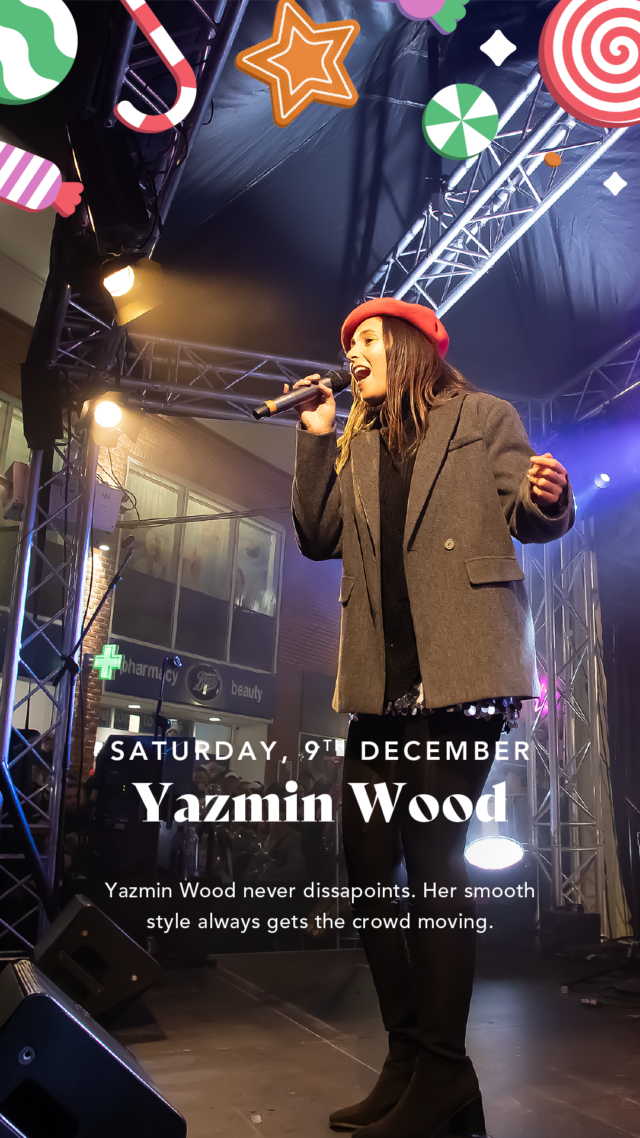 Robin Cancer Trust
Robin Cancer Trust
Thursday 14th, December
A fantastic charity event with live bands and acoustic artists.
FREE EVENT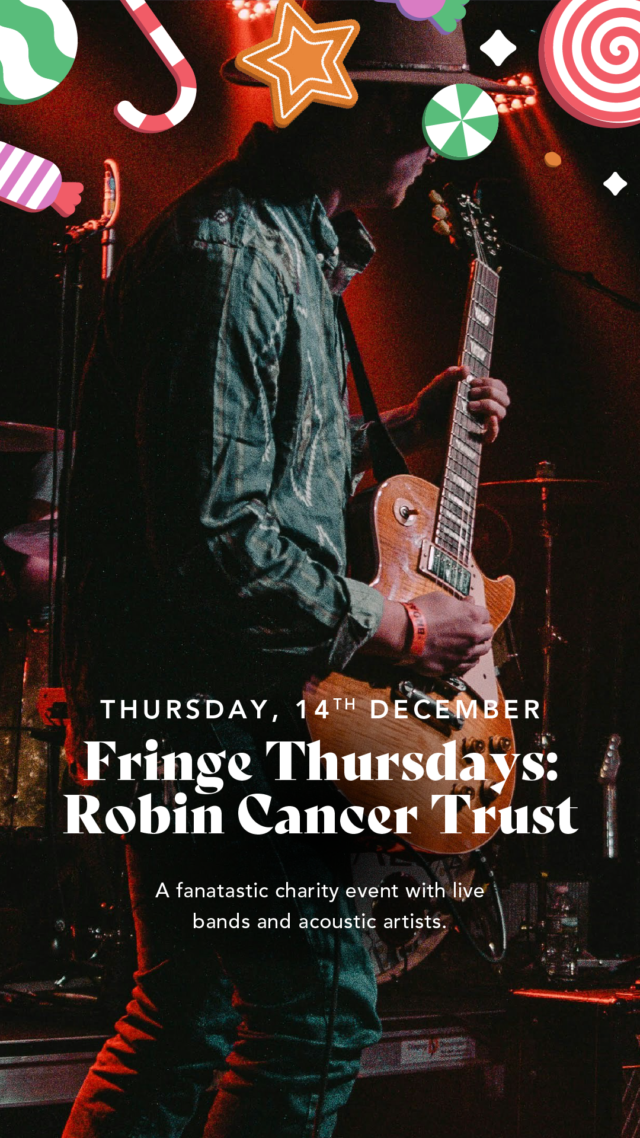 Drag Supper
Drag Supper
Friday, 15th December
A full drag experience with food, drinks and entertainment.
MORE INFO TO COME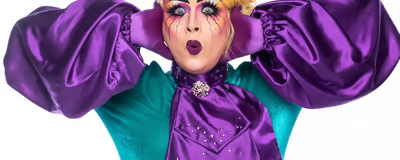 Musik Is Getting Louda
Musik Is Getting Louda
Saturday, 16th December
A not to be missed party to end off the year. After many great nights through the summer.
MORE INFO TO COME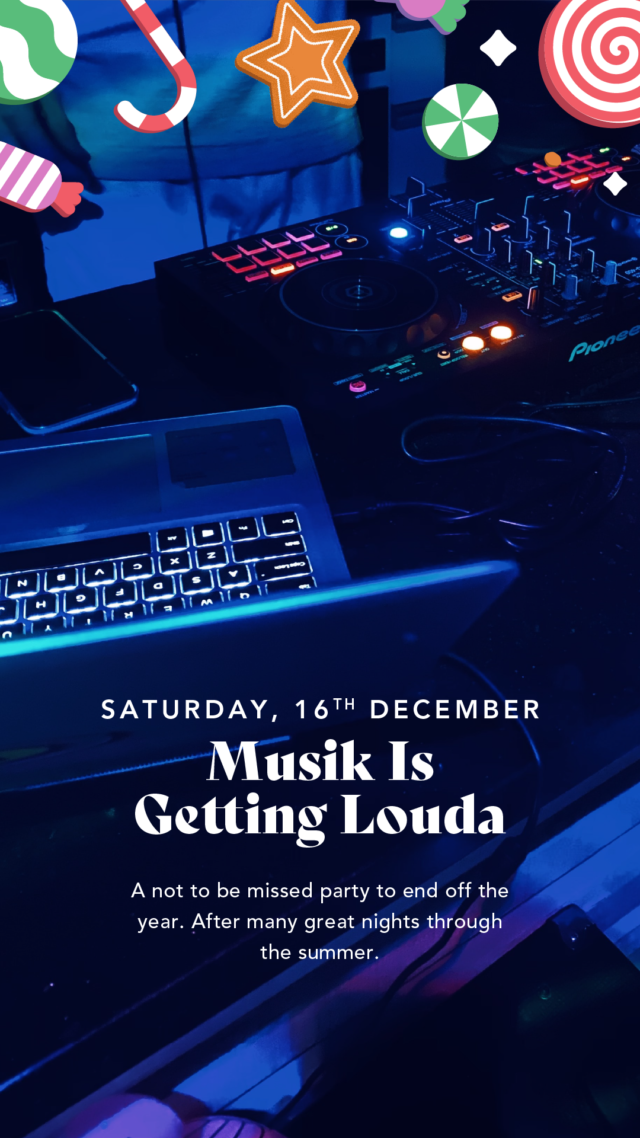 The Gin Triplets
The Gin Triplets
Thursday, 21st December
The best harmonies around. These guys gel together like P&B on toast.
MORE INFO TO COME