IGL Boutique is Now Open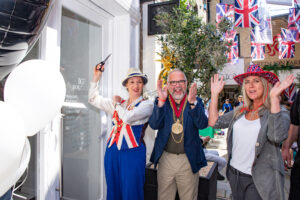 This month we're giving a warm Lion Walk welcome to IGL Boutique. Among our fabulous Jubilee celebrations, the Mayor and Mayoress of Colchester came down to Lion Walk themselves to cut the ribbon and open up the new shop offering handmade gemstone jewellery, ladies' fashion, accessories, handbags and more.
However, IGL (Inspiregems.london) is not just about fashion. They're about feeling good about yourself, empowering yourself and inspiring women to feel confident, peaceful and happy. They believe that beauty comes from within.
Their handpicked fashion collection ranges from summer silks, cotton and linens to winter wools and cashmere. In addition, the shop offers an extensive range of beautiful and affordable fashion accessories to suit all shapes, styles and sizes. There's also a handpicked leather and non-leather collection of fashion bags to browse for all styles and budgets.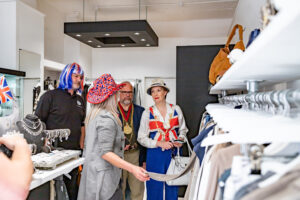 Our favourite part of IGL Boutique is the handmade collection, which is exclusive to the store and handmade by Karen. She crafts affordable, bespoke jewellery made from sterling silver, including gemstone jewellery which perfectly flaunts the attributes of crystals and gemstones. What we like about the handmade collection is that it's an opportunity to own a unique piece of jewellery – both beautiful and inspiring.
Finally, IGL Boutique offers an affordable collection of gifts, handpicked to be inspirational and personal whether it's a gift to yourself, for a friend or for a loved one.