Honey! Where's my Super Suit?
It's time to find your super suit and join your heroes at this year's Invasion Colchester!
Celebrating its 10th anniversary on Saturday 3rd September, Invasion Colchester is bigger and better than ever before. In collaboration with some amazing supporters, the event will be raising money for St Helena Hospice, Colchester & Ipswich Hospitals Charity and Mind (Mid & North East Essex).
Expect to see your favourite characters, props and cars from TV and film including, Ghostbusters, Star Wars, Doctor Who and Disney Princesses. There'll also be a chance to get involved in some exciting competitions with a great selection of prizes at the event.
Invasion Colchester is always keen to promote and showcase local talented musicians, and this year's music line-up is shaping up to be an entertaining one. You'll hear live performances from a mix of musical talent including Stu Skinner, Wooden Maiden, Trevor Johnson-Thurston, Fraser Morgan and DJ Fettdog playing throughout the day.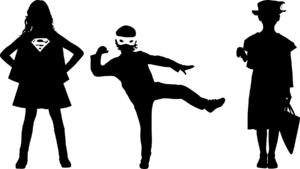 Several superheroes will be attending and there will an opportunity for your children to win cool prizes, just by dressing up as their favourite characters from TV, film or comic books. The fancy dress competition will be open to anyone under the age of 14 and there will be three different age category prizes for 4 and under, 5-8 and 9+. All categories will have first, second and third place prizes. The competition will take place in Culver Square Shopping Centre and will be a great opportunity for your kids to win some great prizes.
If you're too old to participate in the fancy dress contest, prizes can still be won! You'll be able to purchase tickets for the great Invasion Colchester 2022 prize draw! The prize draw will include the chance to win some of the following: a £200 gift card for Culver Square Shopping Centre, 2x £100 gift card for Lion Walk Shopping Centre, 2x Mercury theatre tickets and so much more. Click here to view the full list of prizes available(hyperlink). Physical tickets will also be available from ACE Comics in Colchester prior to the event, and from volunteers on the day. Funds raised will be donated to Mind(Mid & North East Essex). The draw will take place on Friday, 23 September 2022 at ACE Comics. Winning ticket numbers will be published on the website after the draw.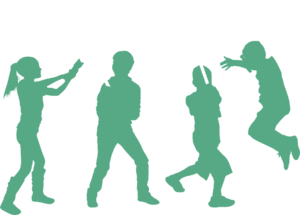 But that's not all, Invasion Colchester has teamed up with Other Monkey Brewing to craft a special bear for Invasion Colchester 2022! The beer will be available on tap at the Other Monkey Brewery in the Three Wise Monkeys Colchester bar. To really extend the fun Invasion Colchester will also be offering Jedi training; It's not every day you get the chance to learn the ways of the Jedi. You and your family will get the chance to learn how to wield and use the ultimate weapon: the lightsaber.
This year's Invasion Colchester promises to be an event filled with music, competitions, costumes, fun, and games for the entire family. We can't wait to see there.