The courtyard is back and is jam packed with lots of summer festivities for you and the entire family. You can expect great music, great food, and a great atmosphere throughout the summer.
See an eye on the schedule below to stay up to date with everything happening at The Courtyard
Summer Closing Party
Get ready to bid farewell to summer in style at the most epic event of the season! ?
Join us for the ultimate "Summer Closing Party" on Saturday, September 30th at The Courtyard. Brace yourself for a mind-blowing lineup featuring some of the hottest names and groove to the beats of Monster Florence, Louda, Miss Vox, Gary-v, DJ Darryl Wright and get lost with Secret Island DJ's. You will be moving all day long.
But that's not all! Prepare to take your taste buds on a journey as The Greeks Kitchen serves up delectable delights that'll tantalise your senses throughout the event.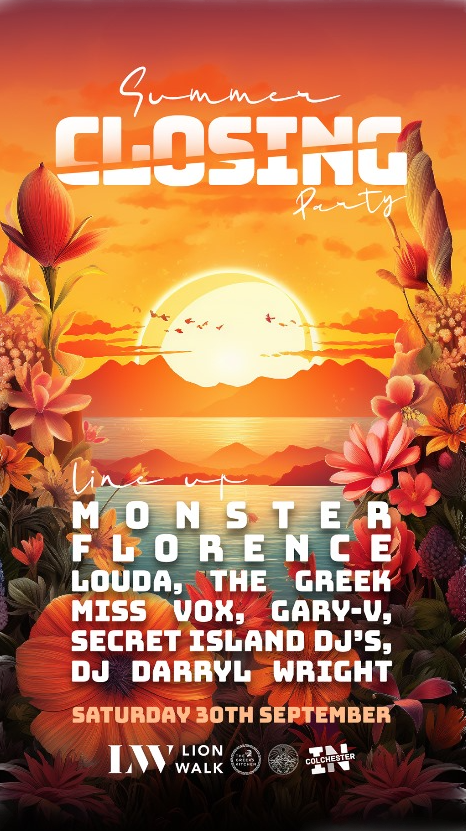 Mamma Mia
We have received your requests and are excited to announce the return of Mamma Mia! Join us for a night filled with music, entertainment, and delicious food at The Courtyard's Mamma Mia-themed evening.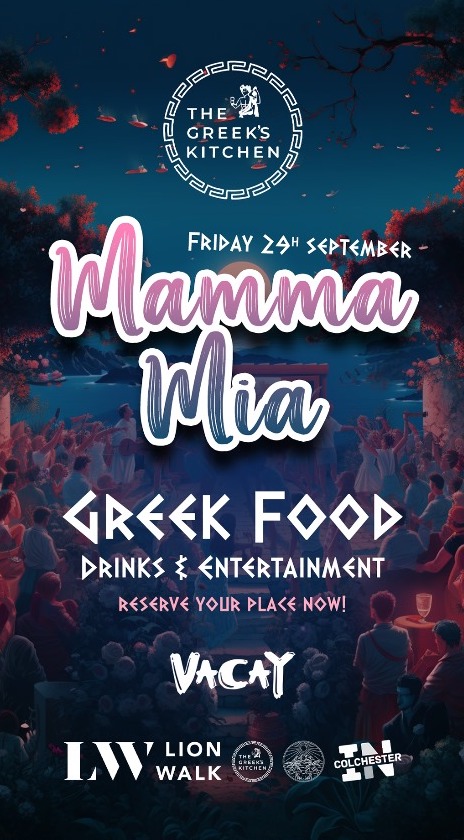 Brown & White meet and greet
Brown & White will be at The Courtyard on September 24th!
Meet their team of hair, beauty, aesthetics, and tanning professionals and ask them anything about their services. Drop by for a complimentary consultation and grab a free goody bag.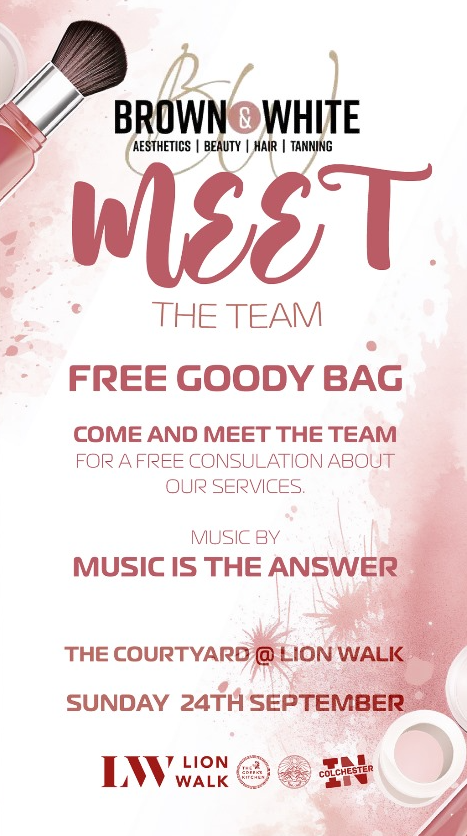 Eighties Retro Experience
Come with us on a journey to the 80s! Enjoy an evening filled with great music, entertainment, and food. Book your tickets now!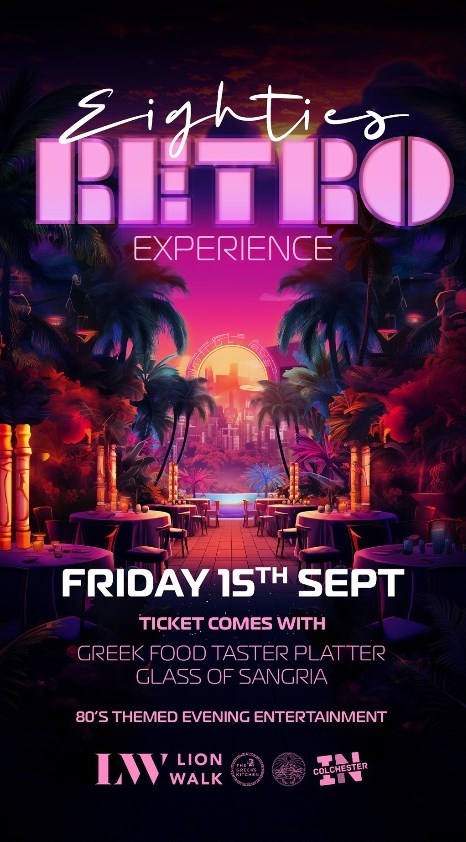 Elton John
Join us on September 8th for a spectacular Elton John tribute act! Enjoy delicious food from The Greeks Kitchen and a glass of Sangria while listening to back-to-back hits and covers from this legendary artist. The event starts at 6pm.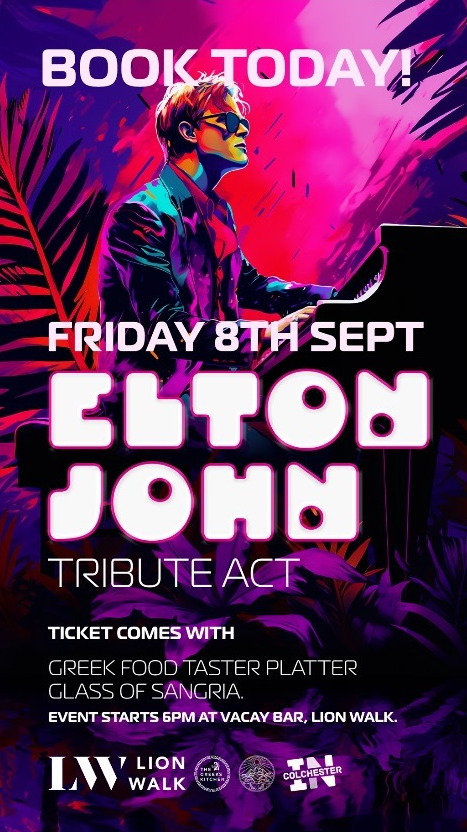 Sunday Soul
Enjoy the chilled vibes of The Courtyard
What better way to spend your weekend than the chilled soulful grooves of The Courtyard? Enjoy relaxed vibes and great food. From 11am until 9pm.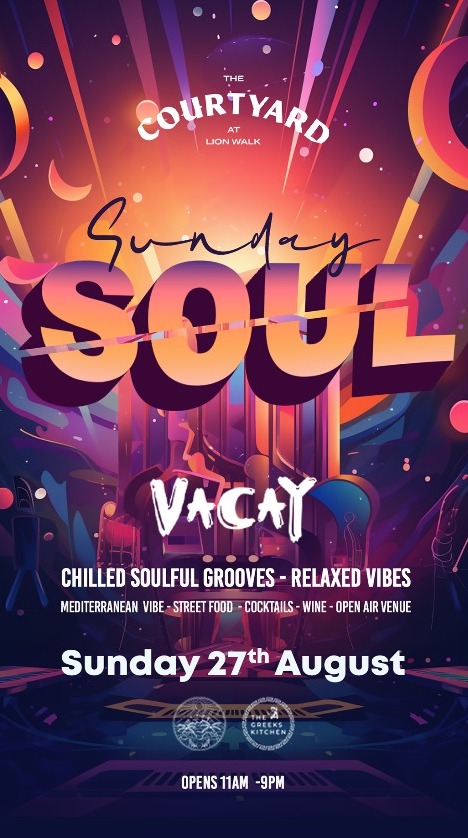 Muisk is getting Louda
Returning for the Bank Holiday weekend
Enjoy a host of live DJs, house music and entertainment from 2pm until 11pm.  The courtyard will open from 11am, where you can enjoy the Mediterranean vibes, delicious street food and cocktails.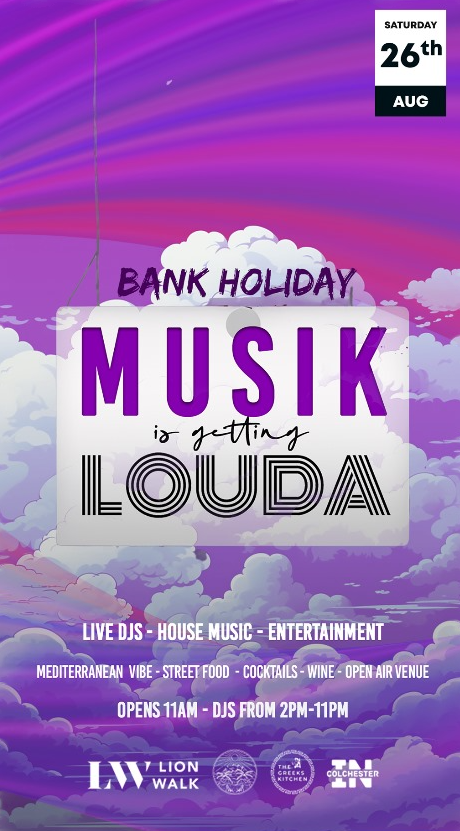 Danielle Styles Summer Event
Get excited for Danielle Styles' Summer Event!
Stay tuned for updates on a live fashion show, music, food, and drinks at The Courtyard. This stunning outdoor venue will host Danielle's runway event on August 13th, 2023. Keep an eye on our social media for more details and ticket information, which will be released this week.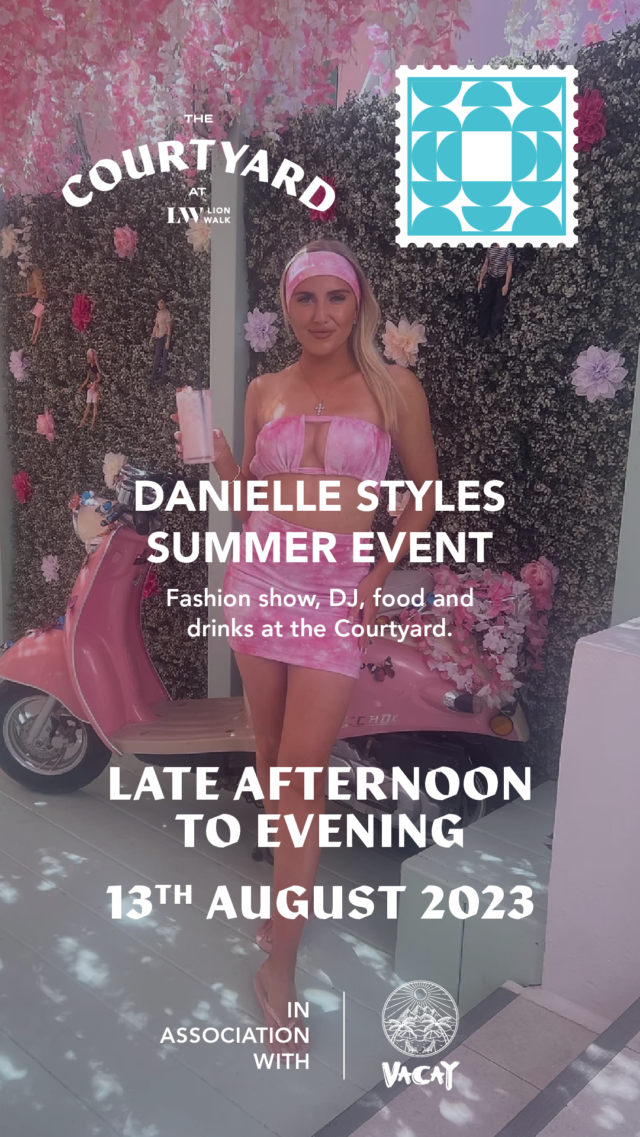 Welcome back Sarah Louise
Come and join us on July 29th between noon and 5 pm for a live performance by Sarah Louise.
She will be commemorating the release of her single "My Beating Heart" on the same date in 2022. The event will take place at The Courtyard, where Nick Sagar and Will Underwood Music will also be performing to celebrate the launch of their latest songs, "Better Be Lightning" and "She Lost Her Way." Come by and enjoy delicious food while experiencing a fantastic live show at no cost.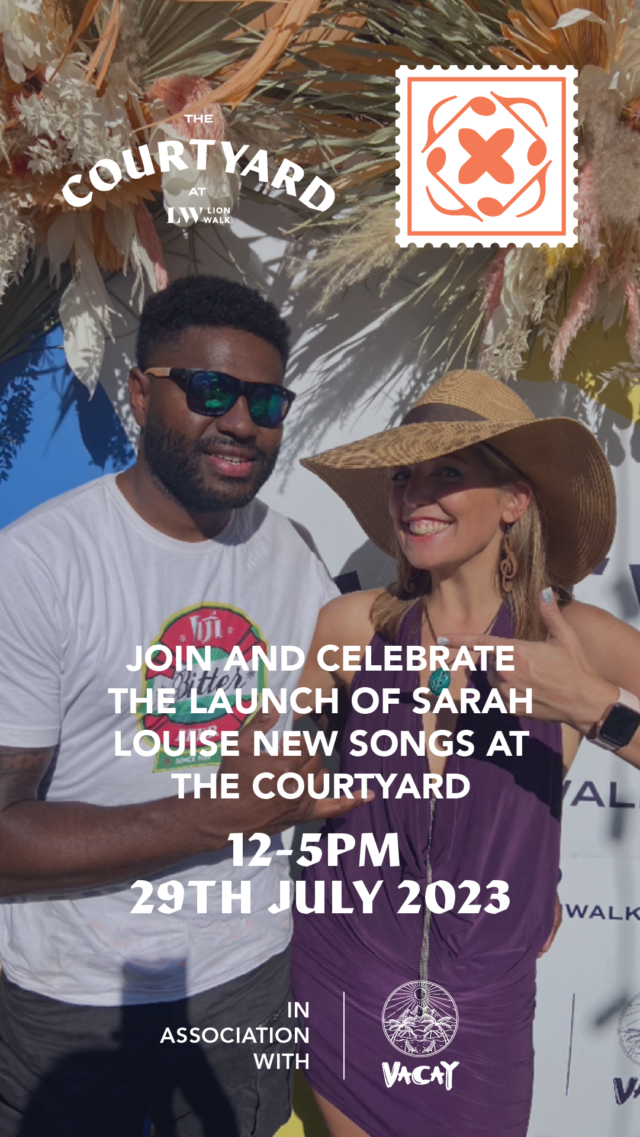 TRIO
Join us at The Courtyard on 15th of July for an unforgettable experience at TRIO, the ultimate house event!
Enjoy live DJs, mesmerizing percussion, and non-stop house music from 6 pm till 11 pm. Immerse yourself in the Mediterranean vibes, indulge in delicious street food, and sip on refreshing cocktails and wine, all in the backdrop of the open-air venue. Don't miss out on this one-of-a-kind event!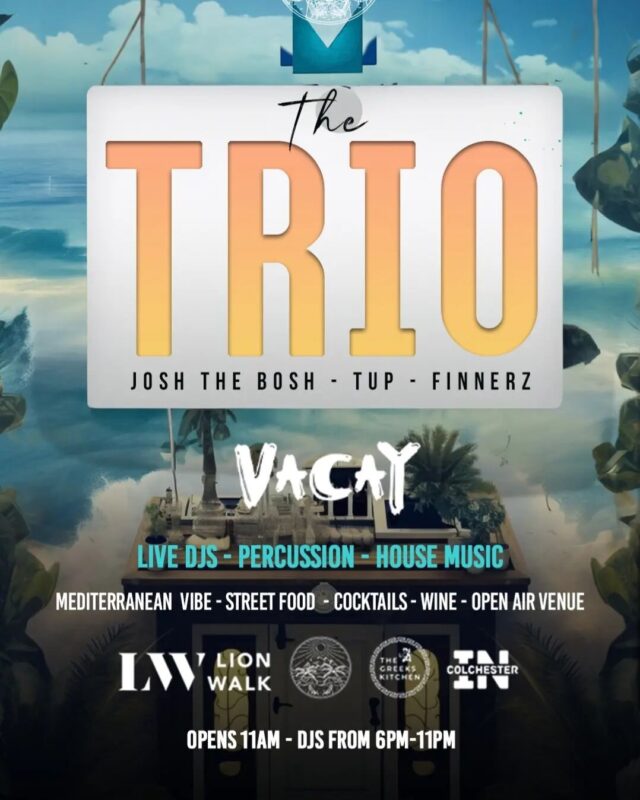 MAMMA MIA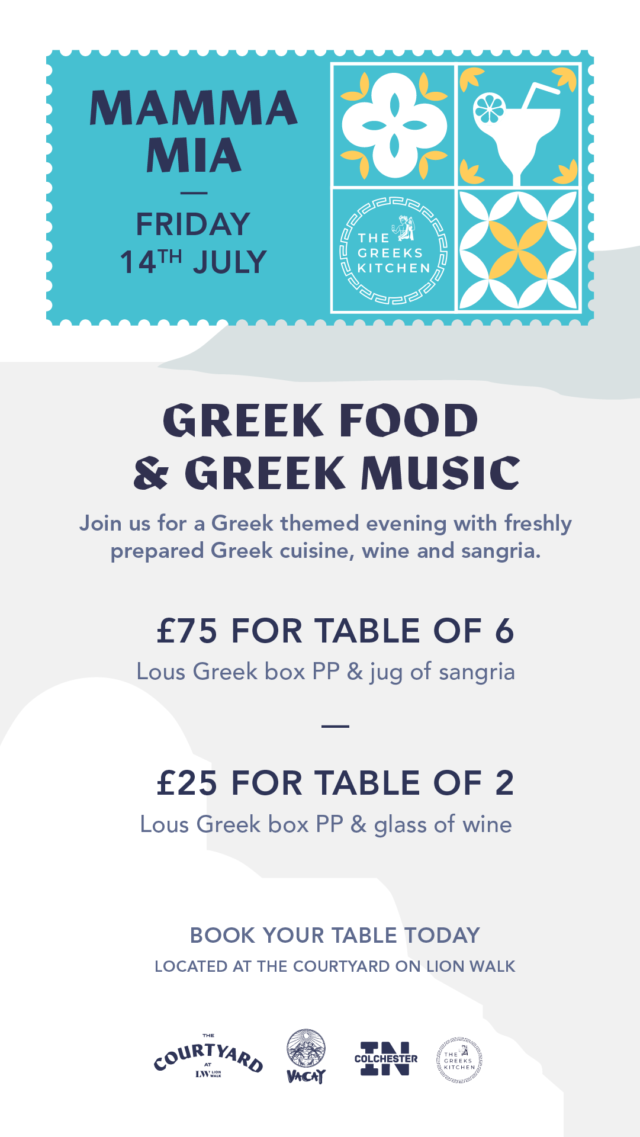 MUSIK IS GETTING LOUDA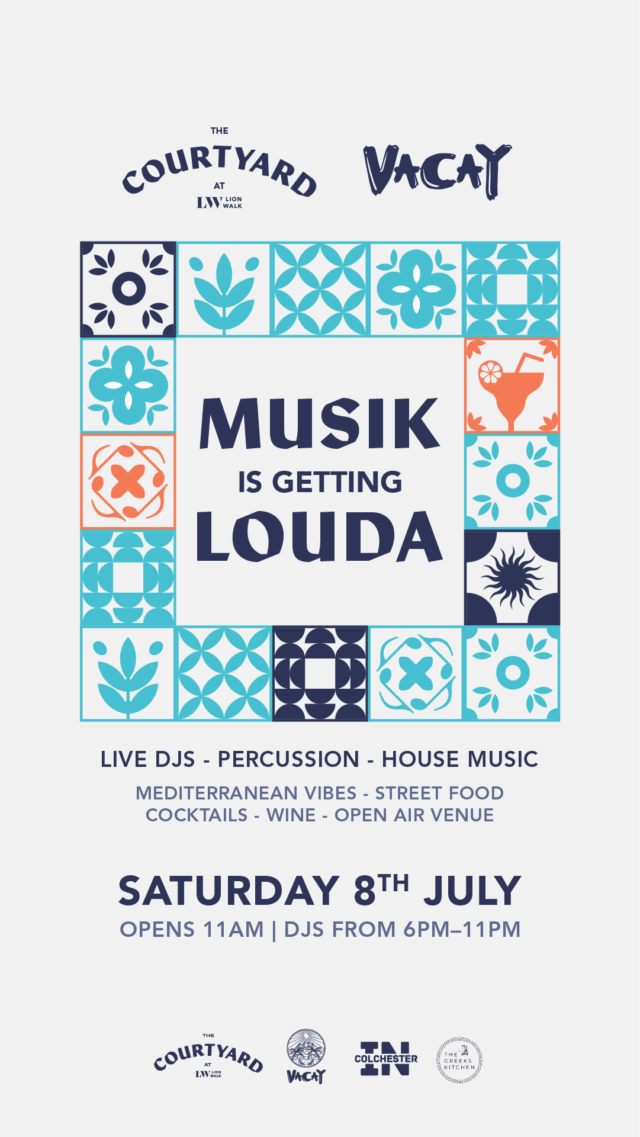 Secret Island Festival