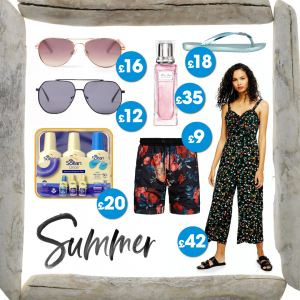 Whether you're going on holiday to a hot and sunny island, or nipping to Cornwall for a long weekend, Lion Walk has you covered. Check out our Get the Look post on how we can keep you looking amazing all summer long!
Topshop – £42.00
Channel your flower power vibes with this cropped wide leg jumpsuit from Topshop. The effortless all-in-one will be an easy, yet cute option for your holiday wardrobe.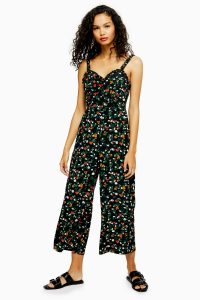 Minnie's Boutique
Glisten in the sun with this gorgeous range of goodies available at Minnie's Boutique! Including a classic pearl headband (£8.00), a stylish white handbag (£24.99), sparkle sliders (19.99), a colourful gem belt (£18.00), a thin snakeskin belt (£15.00), cute hair clips (£5.00), black bee shoes (£24.99) and hand cream and shimmering body lotion to keep you looking fresh all summer long!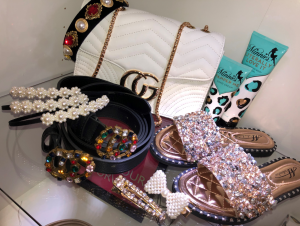 Soul – 2 – Sole – £18.00
These beautiful flip flops from Soul-2-Sole will keep you looking glamorous for less! Also available in Blush.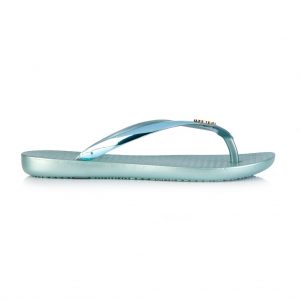 Lashious Beauty – (see prices in salon)
The team at Lashious Beauty can make you look like a real life mermaid before you reach the sea, with their amazing range of nail treatments!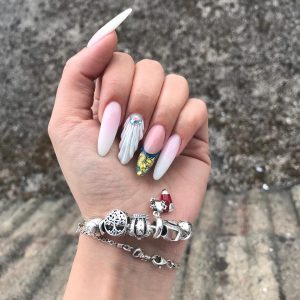 The Body Shop – £6.00
Keep cool and carry on in the summer heat with the Coco Calming Face Mist from The Body Shop. This multitasking godsend also helps soothe dry, sensitive skin when you need instant relief.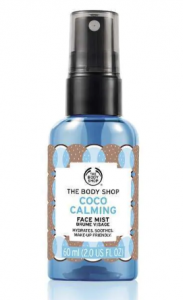 Boots – now £20.00
The most advanced sun cream formula from Soltan is available in a family pack for your ultimate ease! This pack includes: Soltan Kids Once 3hr Protect & Swim SPF50+, Soltan Once Advanced 8hr Protect SPF30 and Soltan Once Advanced 8hr Protect SPF15.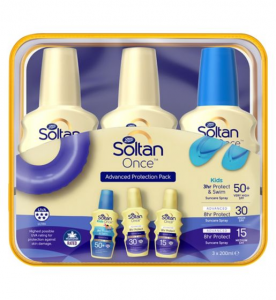 The Perfume Shop – £35.00
Take your signature scent to the sun with The Perfume Shop's collection of travel size perfumes! We're loving the Miss Dior Eau de Toilette in this mini 20ml version.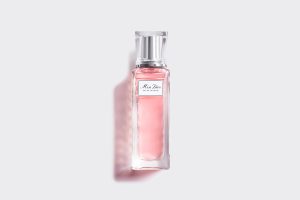 River Island – £16.00
Earn extra cool points with these Black Frame Aviator Sunglasses from River Island. Whether you're heading on holiday with the boys, or just seeking shade, these will be your new 'go to' pair.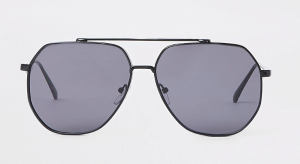 River Island – £12.00
Match your man with these Rose Gold Pink Lens Chain Aviator Sunglasses. These sassy shades are a must have this season.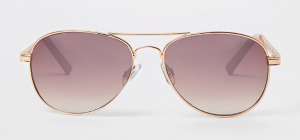 Primark – £9.00
Embrace the bold look by the pool in these rose print swim shorts from Primark.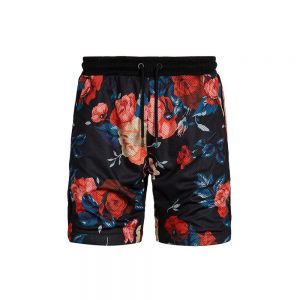 Marks and Spencer – £17.50
Get into the summer holiday spirit with this fun short sleeve palm print shirt from Marks and Spencer! And even better, they have a 2 for £30 deal on casual shirts, so you can pick up this pure cotton leaf print shirt for less!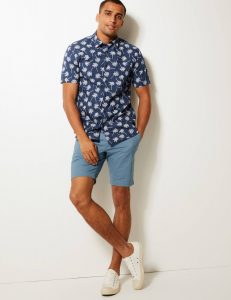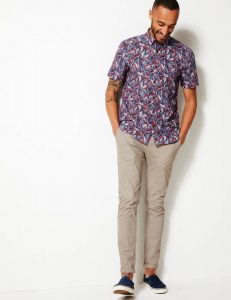 These products will keep you in check whatever the occasion this summer, let's just hope the weather holds up! Did you pick up something from this post? Let us know:
*All items are subject to availability at Lion Walk Shopping Centre.